Upcoming Event: 2023 LV Mental Health Walk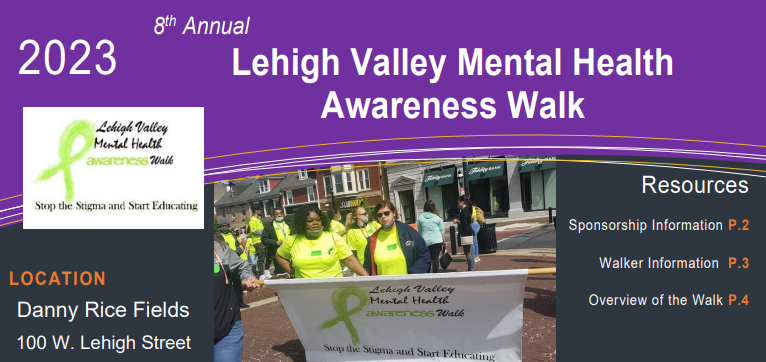 We are very excited to participate and be a sponsor for the upcoming 2023 Lehigh Valley Mental Health Walk held at the Danny Rice Fields, 100 W Lehigh St. Bethlehem.
Consider joining us this coming Friday May 5th from 10am to 2pm and assist this great cause. Registration for walkers is open until March 31, 2023. More information can be found here.
"The Lehigh Valley Mental Health Awareness Walk is an annual event held in May to promote Mental Health Awareness Month, provide access to resources and raise awareness in hopes to end the stigma surrounding mental health."