Municipal Waste Services
Borough of Collegeville
Whitetail Disposal is proud to partner with the Borough of Collegeville to provide waste and recycling services to its residents.
To reach our borough customer service team by phone at 610-754-0103 option 2.
8am-5pm Monday-Friday and 8am-12pm on Saturdays.
Your collection day is Tuesday and all waste and recycling should be placed curbside Monday night.
What You Need to Know
Trash Service
Your collection day is Tuesday
All waste and recycling should be placed curbside Monday night.
Please do not put anything you do not wish to be picked up near your carts.
Trash should be bagged.
Please make sure your cans have at least 4 feet clearance from any other objects including mailboxes, cars, street signs, etc.
To help us prevent waste spills please make sure your container lid is closed.
Wheels on your toters should be toward the house so that all materials are emptied.
For safety and health reasons we cannot take:
Demolition and construction material including drywall, bricks, lumber and shingles.
Hazardous waste including radioactive, reactive, toxic, ignitable, corrosive, pathological, acidic
Automotive parts
Here to Guide You On
Recycling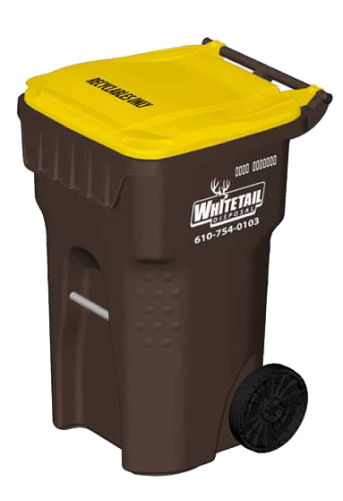 Acceptable Items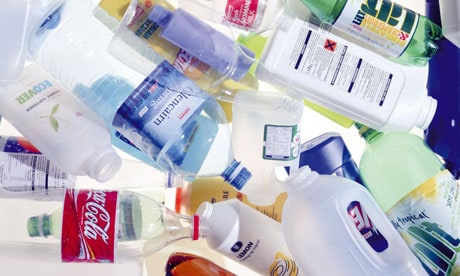 Plastic 1 and 2 are preferred but  1-7 are accepted.
Recycle plastics by shape: bottles, jars, jugs and tubs. 
All bottles and containers must be rinsed clean and dry.
Dirty recycling is contaminated recycling.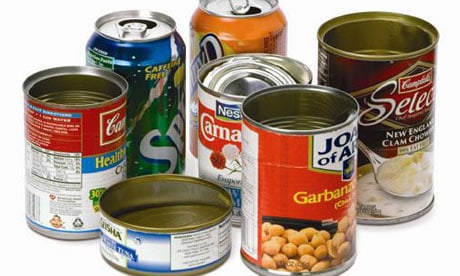 Recycle empty tin, aluminum and steel cans.
All food and beverage cans must be rinsed clean and dry.
Dirty recycling is contaminated recycling.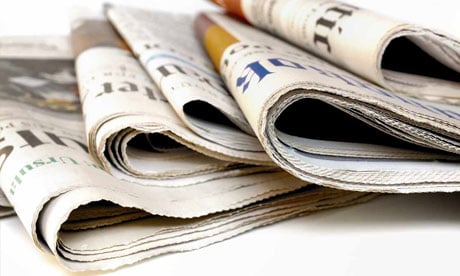 Paper, newspaper and magazines are good to recycle.
If paper is soiled or wet, compost or trash it.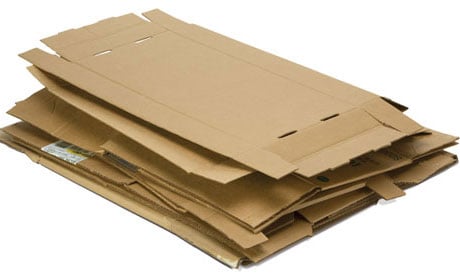 Flatten and bundle all cardboard and paperboard when not placing inside toter.
Pizza boxes are trash and not recyclable.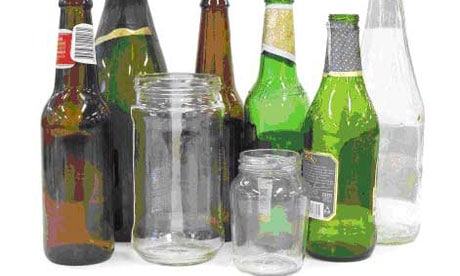 Glass food bottles and jars can be recycled.
Not all glass is recyclable. Glass that has specialized chemical compositions such as tempered glass are not recyclable. 
Make sure glass containers are rinsed out and completely empty to avoid contamination.
Dirty recycling is contaminated recycling.
Unacceptable Items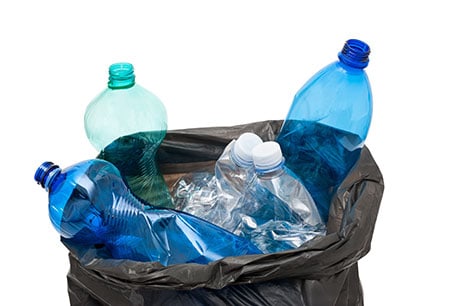 If you must bag your recyclables, see through bags are required.
Any recyclables bagged in solid (non-see through) bags must be handled as trash.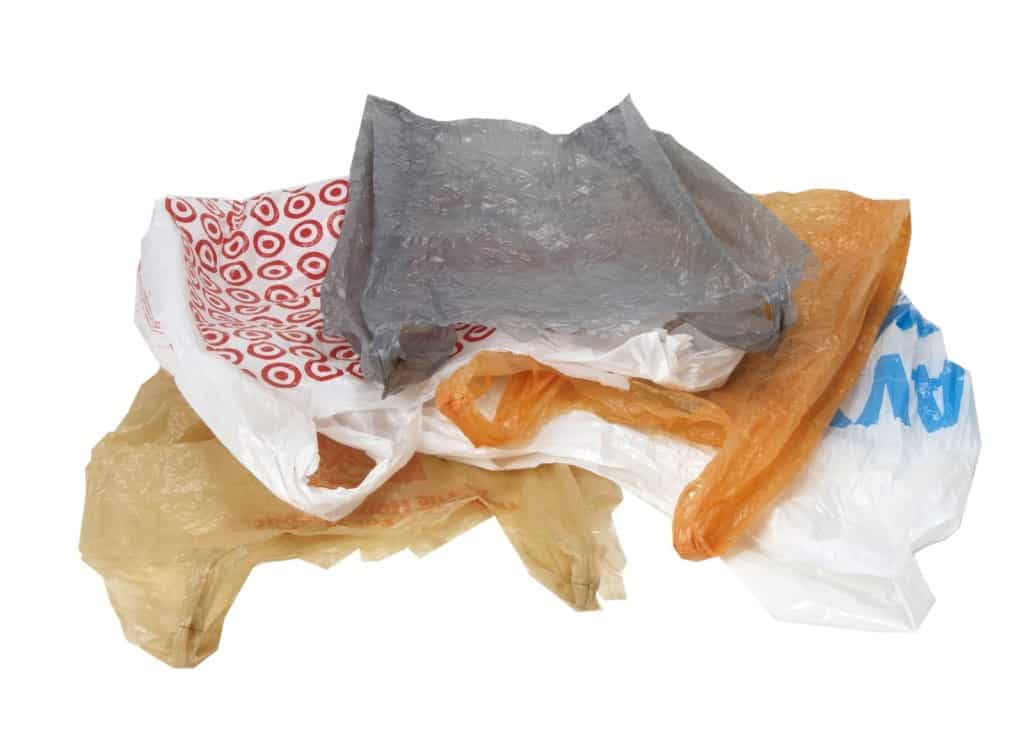 Plastic bags are not accepted as part of curbside recycling programs – they get tangled in equipment and threaten worker safety.
Plastic bags can be recycled at most grocery stores.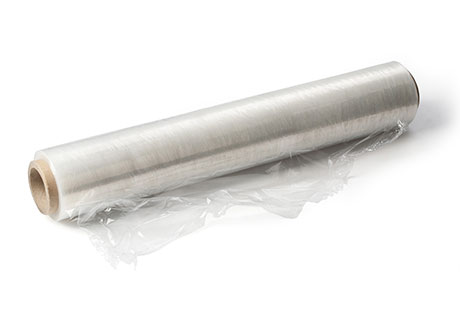 Plastic wrap, bubble wrap, sandwich bags and freezer bags should not go in the recycle bin.
Reuse whenever possible for presents, moving, or storage of similar items, or look for local options to recycle.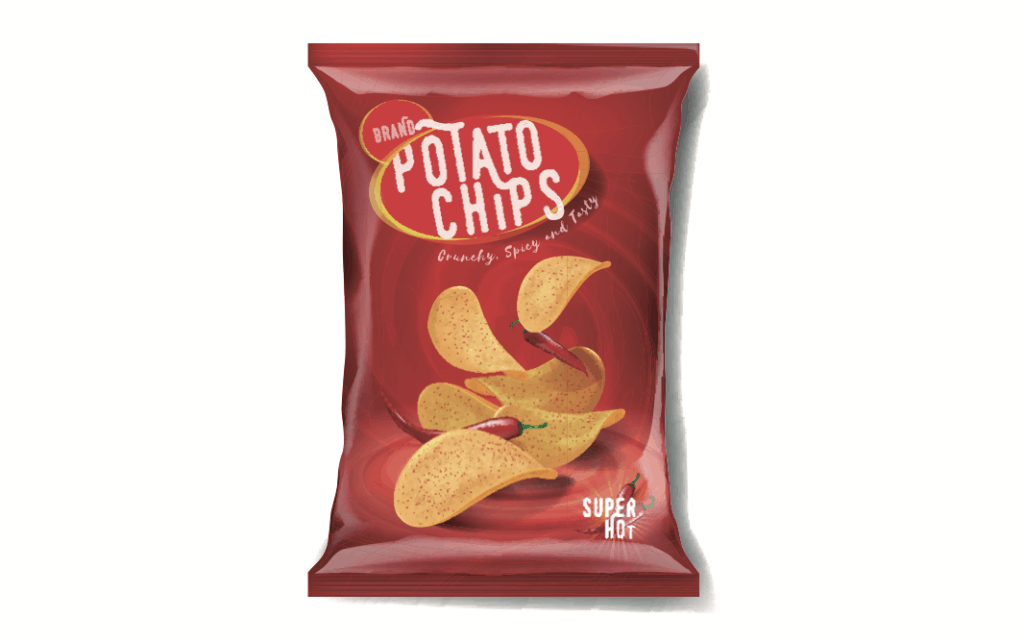 Flexible packaging like chip bags and juice or soup pouches cannot be recycled in curbside programs.
This type of packaging is made from multiple materials preventing it from being recycled.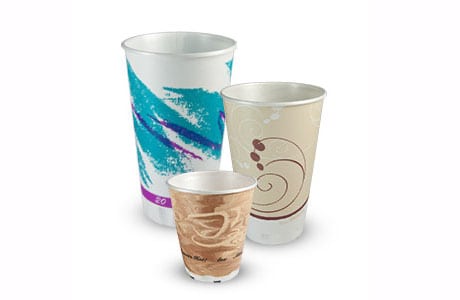 Cups with plastic or waxed coatings are not recyclable. The plastic lids should be trashed as well.
Invest in and carry a reusable cup instead.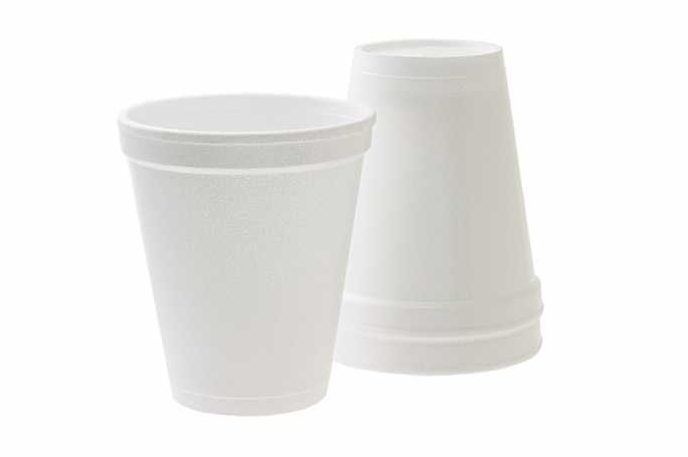 Polystyrene foam, plastic "to-go" containers and cups are made of non-recyclable materials, and are not acceptable in the curbside recycling program.
Packing peanuts aren't recyclable either, however some shipping stores will take peanuts back for reuse.
Bulk, Hazardous, & Yard Waste
Whitetail Disposal
2022 Holiday Schedule
There are no holiday delays for Collegeville Borough.