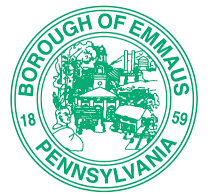 Municipal Waste Services
Emmaus Borough
We Are Here to Help!
Our Customer Service team hours are:
8am – 5pm Monday-Friday
8am – 12pm Saturdays
Direct Dial 610-936-9967
Providing Services to Your Community
Find Your Service Day
Need to know your service day? Use the links the below.
Please make sure your cans are at the curb the night before your pick-up date.
All You Need to Know About
Trash Services Emmaus Borough
Please make sure your cans are at the curb the night before your pick-up date.  Collection of refuse and recycling can begin as early as 4:00 am on your pick up day.  Anything not out to the curb when the collection trucks come through will have to be held until the following week's pick up.
Your carts should be at least 3 feet clear of any other objects including other carts, mailboxes, cars, street signs, etc.
Wheels on your cart should be toward the house so that all materials are emptied.
Be sure trash is bagged and lids are closed to prevent spills.
We cannot take:
Demolition and construction material including drywall, bricks, lumber and shingles.
Hazardous waste including radioactive, reactive, toxic, ignitable, corrosive, pathological, acidic.
Prohibited waste including tires.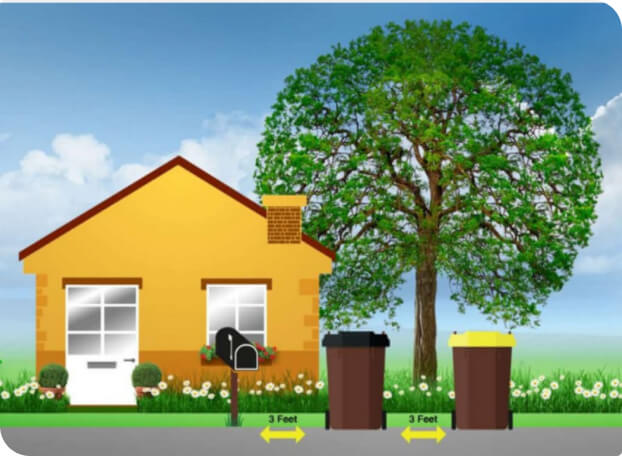 Large Item
Bulk Service
To arrange a pickup contact us no less than 24 hours PRIOR to your regular pick up day.
Items not scheduled with enough notice will be picked up the following week.
Each Bulk item is limited to no more than 70 lbs.
Construction materials will NOT be collected.
Appliances Containing Freon
Please contact us for information.
Mattresses and Toilets
For our employees' safety:
Mattresses and box springs must be wrapped in plastic.
Toilets must be bagged.
How to Schedule
Contact our Borough Department no less than 24 hours PRIOR to your regular pick up day to schedule:
We Are Here to Guide You
Recycling Services
You must use a container clearly marked or labeled as recycling to hold your recyclables. A durable "recycling" blue container is preferred.
Recycling must be clean and should be loose in your can.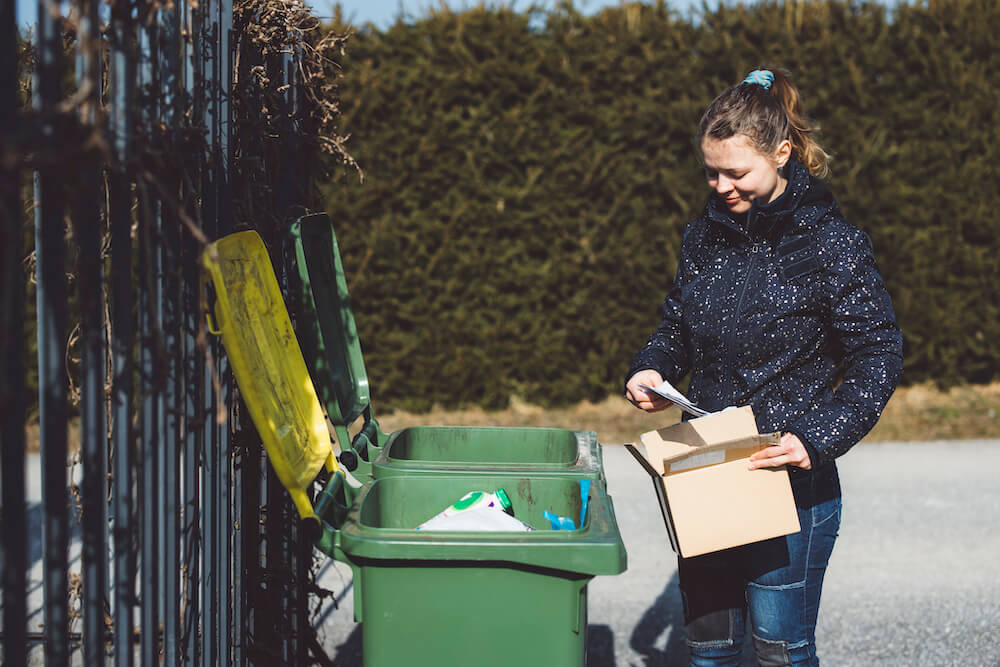 Acceptable Items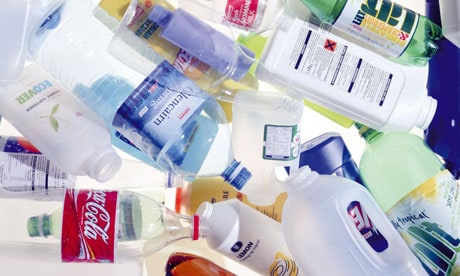 PET plastic containers with the symbol #1—with screw tops only, without caps
HDPE natural plastic containers with the symbol #2—narrow neck containers only (milk and water bottles)
HDPE pigmented plastic containers with the symbol #2—narrow neck containers only, without caps (detergent, shampoo bottles, etc.)
Plastics with symbols #3, #4, #5, #6, #7—narrow and screw top containers
 All bottles and containers must be rinsed clean and dry.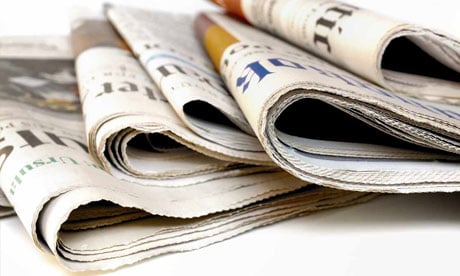 Newsprint, Magazines & Catalogues
Telephone books
Copier Paper & Mail
All other office paper without wax liners
Shredded paper cannot be recycle.
If paper is soiled or wet, compost or trash it.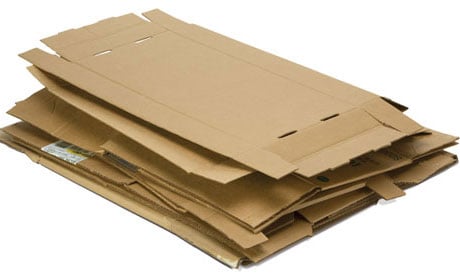 Corrugated cardboard like shipping boxes and chipboard like cereal boxes.
Must be broken down.
If cardboard is soiled, compost or trash it.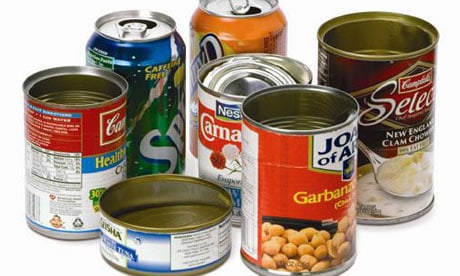 Make sure containers are rinsed out and completely empty to avoid contamination.
Dirty recycling is contaminated recycling.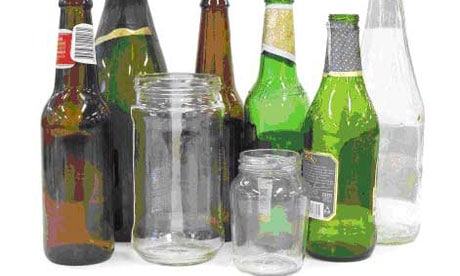 Brown, clear, or green glass.
Make sure glass containers are rinsed out and completely empty to avoid contamination.
Unacceptable Items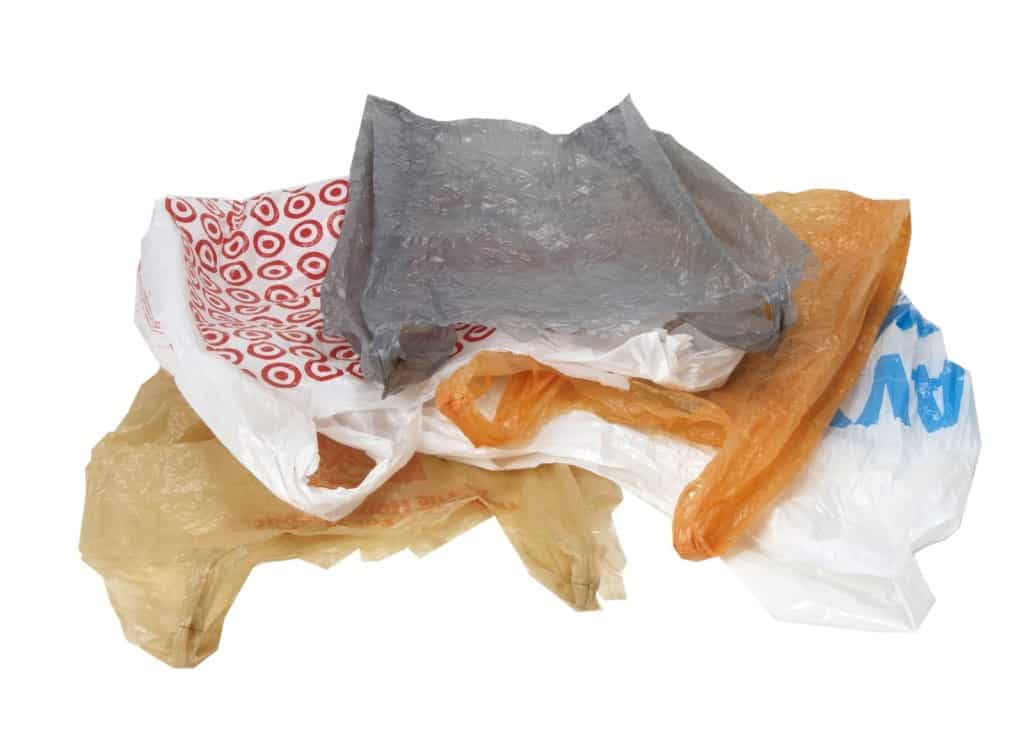 Plastic bags are not accepted as part of curbside recycling programs – they get tangled in equipment and threaten worker safety.
Plastic bags can be recycled at most grocery stores.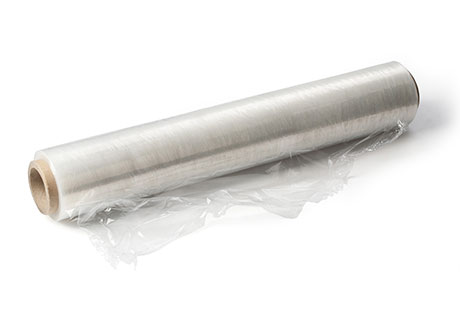 Plastic wrap, bubble wrap, sandwich bags and freezer bags should not go in the recycle bin.
Reuse whenever possible for presents, moving, or storage of similar items, or look for local options to recycle.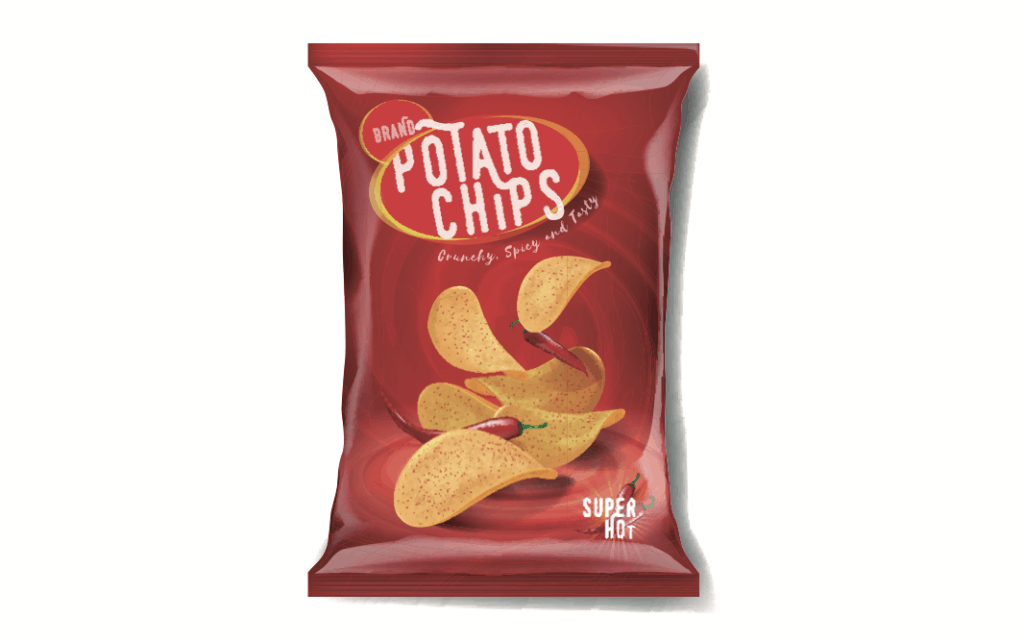 Flexible packaging like chip bags and juice or soup pouches cannot be recycled in curbside programs.
This type of packaging is made from multiple materials preventing it from being recycled.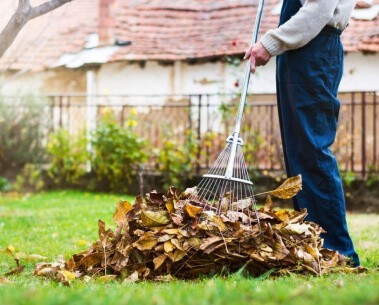 Food and yard was cannot be recycled through our curbside program.
Compost or utilize Emmaus Borough's yard waste program.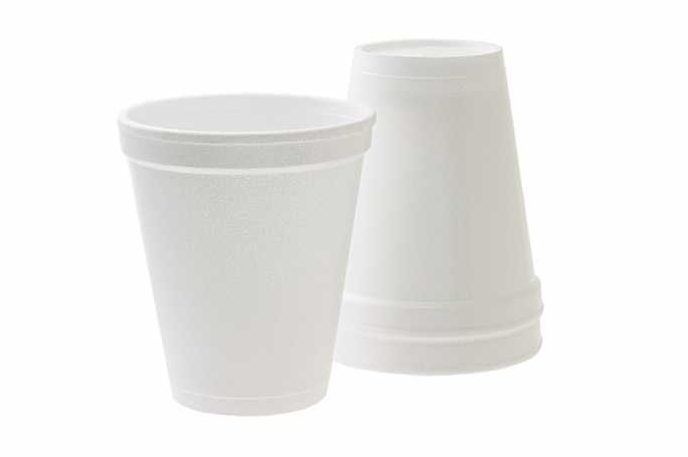 Polystyrene foam, plastic "to-go" containers and cups are made of non-recyclable materials, and are not acceptable in the curbside recycling program.
Packing peanuts aren't recyclable either, however some shipping stores will take peanuts back for reuse.
Learn How to Dispose
Yard Waste and Leaves
The most environmentally correct way to dispose of yard waste is to utilize the Emmaus Borough's yard waste programs.
The Borough is very pleased to have the resources of the Emmaus Compost Center located on Klines Lane.
For the convenience of their residents, Emmaus Borough provides property owners with two ways to properly dispose of leaves and yard waste.
Curbside Pick-Ups by the Public Works Department (April through October).
Yard Waste Drop-Off Site is located on Klines Lane.
Residents desiring curbside yard waste collection through Public Works must use the following procedure:
From Monday, April 4th, 2022 through Thursday, October 27th, 2022, yard waste will be collected  Mondays and Thursdays, except holidays. (May 30th, July 4th, and September 5th). Yard waste will be picked up on the next regularly scheduled pick-up day following the holiday.
Yard waste must be placed at the curb in approved yard waste bags, which can be purchased at most hardware stores. Yard waste is limited to organic biodegradable materials such as grass, leaves, hedge trimmings, leafy plants, and small sticks and twigs. Please separate grass, twigs and hedge trimmings into different bags.
Bags contaminated with stones, trash, mulch or dirt will not be collected. Material not separated properly will not be collected.
Bags exceeding 50lbs. will not be collected.
Contact the Borough to have your bags collected.
The Borough permits residents to bring their yard clippings, branches, and small shrubs to be deposited at the compost center, as well as allowing residents to take home screened compost and wood mulch.
March 23rd to December 3rd, 2022
Monday and Friday – 7:30 a.m. until 2:30 p.m. (Loading from 7:30 a.m. to 2:30 p.m.)
Wednesday – 7:30 a.m. until 7:30 p.m. (Loading from 7:30 a.m. until 7:00 p.m.) Unscreened compost, wood chip mulch, and screened compost is available for a loading fee of $25.00 per scoop or partial scoop.  Only pick-ups or small trailers will be loaded.
Saturday – 8:00 a.m. until Noon (No loading)
The Compost Site only accepts organic yard waste.  No lumber, root balls with dirt, garbage, dirt, building materials, etc., is allowed. 
Emmaus Borough
Thanksgiving Day November 23th 2023: Whitetail Disposal will be closed Thanksgiving.
Thursday and Friday service days will be delayed by one day.
Normal Thursday service will occur on Friday, and normal Friday service will occur on Saturday.
* Wednesday service day will remain unaffected. *
Emmaus Borough
Upcoming Events
Dumpster day:
Saturday, September 16th
8:00 a.m. to 1:00 p.m
Fire Training Grounds on Klines Lane
HHW Event:
Saturday, October 21st
E-Waste Event:
Monday, November 13th
12:00 p.m. until the dumpster is full.
The E-Waste collection site is located at 33 Klines Lane (Borough maintenance garage)
Learn More About
Municipal Waste Services
Commonly Asked Questions
Regular household trash is fine to throw away.
If you have anything unusual like paint cans, appliances, or electronics please contact us first –  we may be able to help make these items disappear for you!
It makes the lives much easier for our drivers and helpers to have the trash in bags. So please put their trash in bags that are securely closed.