September Employee of the Month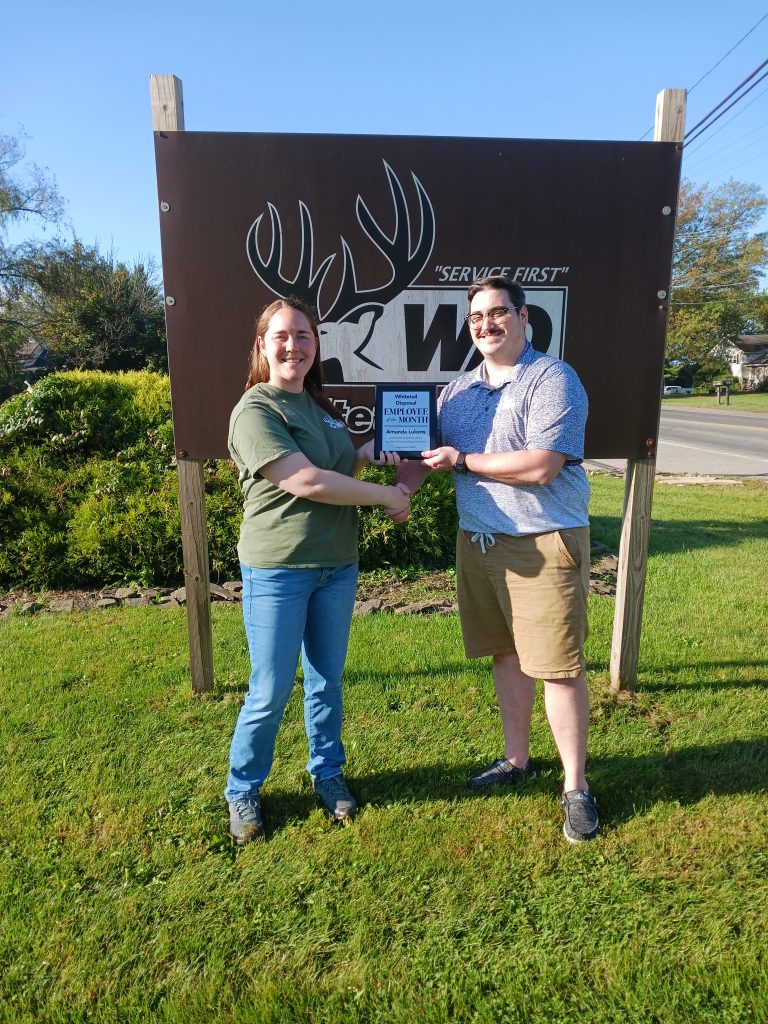 Congratulations to our September Employee of the Month: Amanda Lukens!
Amanda has been recognized for being both an outstanding mentor to new and existing employees and as an ultimate team player. She is willing to go out of her way to answer any questions and provide any information needed for team members to feel successful. In addition to her daily responsibilities and helping mentor new team members, Amanda also assists the team in answer calls and emails in times of need.
Amanda has been in the waste industry and with Whitetail Disposal for just about 2 years! Out of the different positions she has held with us in that time, her favorite is being a part of the tracking team. She says, "It's like behind the scenes customer service, making sure everyone is serviced and communicating with the drivers."
Amanda and her husband are the proud parents of a German Shepherd mix and enjoy playing disc golf and hiking in their free time. She is also a Phillies fan and is excited to see how they do in the playoffs!!
Thank you Amanda for everything you do. We are truly grateful for your hard work and appreciate your dedication as a member of the Whitetail family!!