Email Updates and Alerts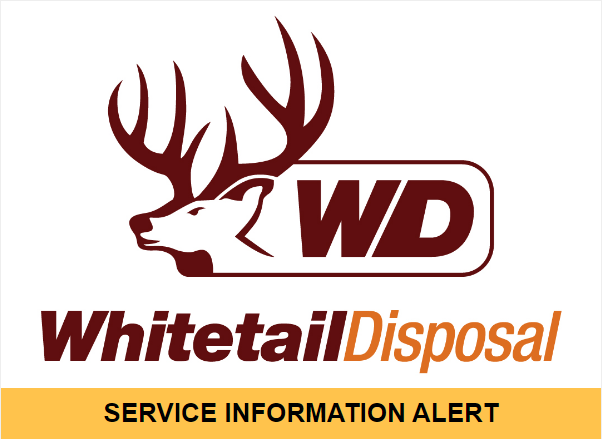 Whitetail Disposal currently utilizes an email platform to send out notifications for our customers.
Originally starting with information on route delays due to holidays or weather events and major route changes causing a service day change, we have been able to improve upon this communication to include any individual route that may be experiencing collection delays, confirmation of bulk scheduling, notification of equipment exchange or removal and important service reminders. As we continue to focus on improving customer communication, we may also send out notices to alert customers of additional communication platforms and other enhancements to increase customer usability.
If you are not currently receiving any email updates and alerts, there are a few things to check. Firstly, always check to make sure we have the correct email address on file. Second, if you may have previously unsubscribed to emails that were sent, please reach out and let us know. Our team can reset this and have you able to re-subscribe to email alerts. Also make sure you save us in your approved senders or contact list to ensure the notices are not sent to the spam folder. If you experience any further issues, please let us know. We'll do our best to help troubleshoot any potential issues.