August Spotlight: LehighValleyTrashPact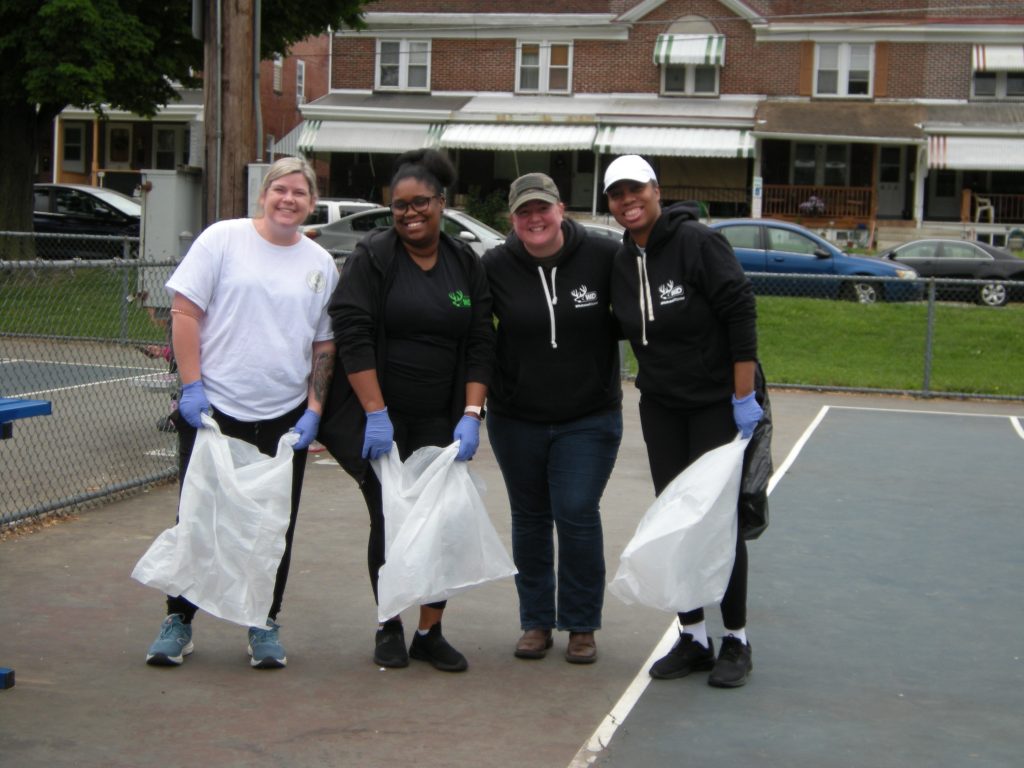 This August, we will be continuing our partnership with LehighValleyTrashPact! Our team of volunteers will be assisting in park cleanups within our service areas. This month we're headed off to Macungie and Schwenksville parks.
Lehigh Valley Trash Pact was established in 2020 by Kyra Kunsman when she was furloughed during the pandemic shutdown. "I thought of what I could do and I just started in Bethlehem and Hellertown cleaning up parks. I was posting on my personal social media about what I was doing, and then I started receiving messages and comments from friends and family on how they could help. So I decided to create LehighValleyTrashPact and make it a volunteer program."
3 years later, there have been 172 volunteers and 121 parks cleaned up! When you clean a park, you receive a free LVTP t-shirt and supplies can be provided. LVTP does collaborations with businesses, community service hours for kids/adults and team building cleanups. For more information, visit LehighValleyTrashPact's website here.
Our team has been absolutely thrilled to be a part of this fantastic group and we look forward to many more park cleanups in our future! Thank you LehighValleyTrashPact for all that you do!!