July Employee of the Month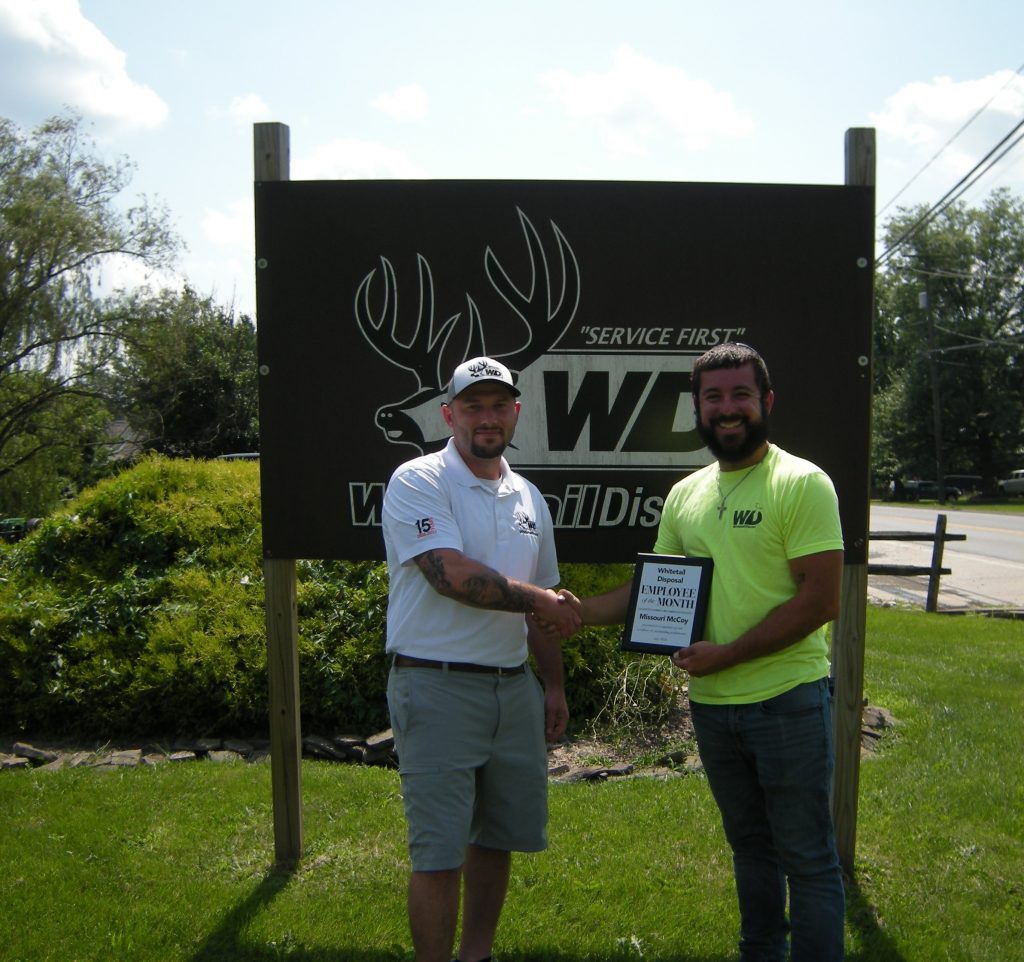 Congratulations to our July Employee of the Month: Missouri McCoy!
Missouri has been recognized for being an amazing employee who has consistently provided excellent service. He has proven to be a highly dedicated team member who often goes above and beyond to ensure our customers are well taken care of.
Missouri has been in the waste industry for the past 13 years, starting as one of the first 5 employees at Whitetail Disposal!! His favorite part of the job is doing his best to give customers the consistent excellent service that they deserve. He says, "It is truly humbling and a privilege to see and be a part of Whitetail growing to what it is today."
Missouri enjoys spending time with his wife, daughter, and their Rottweiler puppy, along with four-wheeling and spending time with friends. His favorite food is a bacon cheeseburger.
Thank you Missouri for all that you do!! We are truly honored to have you as a member of the Whitetail family!